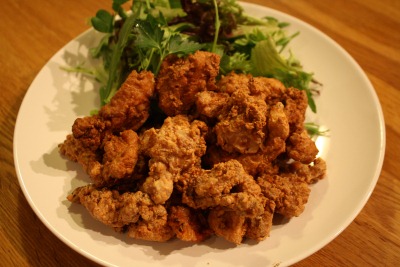 KARAAGE-Japanese Fried Chcken is very popular in Japan.
It is one of my favourite dishes and I was so often asking my mother to make it for dinner when I was a child.
The chicken must be marinated at least 20 minutes, so I sometimes marinate it over night and cook it next day, and it tastes even better.
This marinade sauce is similar to the sauce for boiled pork.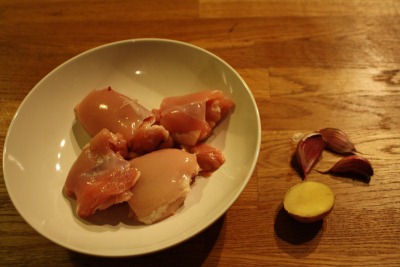 Ingredients
250g-300g Chicken thigh (Can use Chicken breast, but using thigh makes the result better)
3 cloves of Garlic
30g of Ginger
4 Table Spoons of Soy sauce
3 Tea Spoons of Sugar
1 Tea Spoons honey (option)
1 Table Spoon of Sake(or white wine)
150-200g Potato Flour (or Corn Flour or Plain Flour)
500ml - 1L Vegetable oil or Sun flour oil.
*Must not use Olive oil. Olive oil doesn't make it crispy.
Method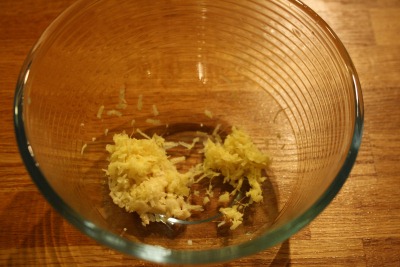 1. To make marinade sauce, grate Garlic and Ginger, add Soy Sauce, Sugar, Sake(wine) and Honey(option) and mix well.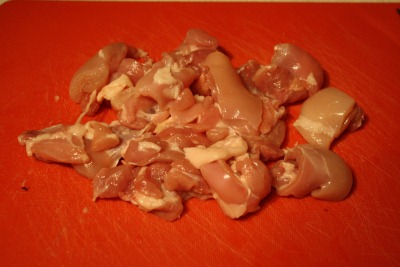 2. Chop the chicken into bite size pieces.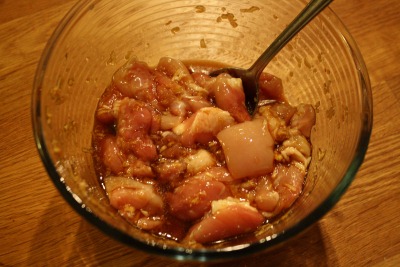 3.Mix with the marinade sauce, mix well.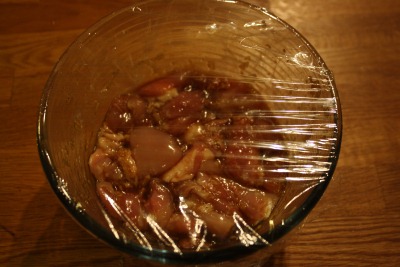 4. Wrap in cling film and put in the fridge. Leave at least 20 minutes.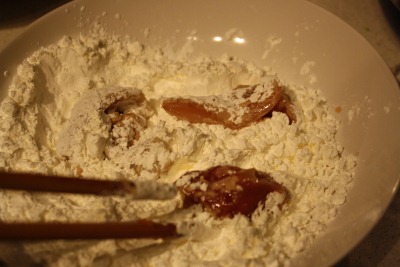 5. Take the marinade out from the Fridge and cover with flour(Potate, Corn or Plain) and deep fry at 170 °C for approx.2-3 minutes until golden brown.
I usually use Potate flour or Corn flour to make them crispy.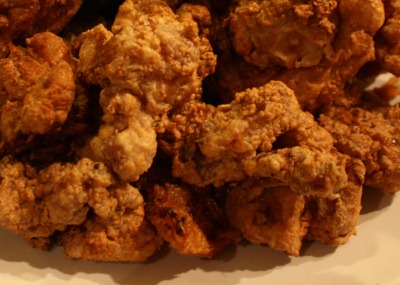 Nice to squeeze a lemon.